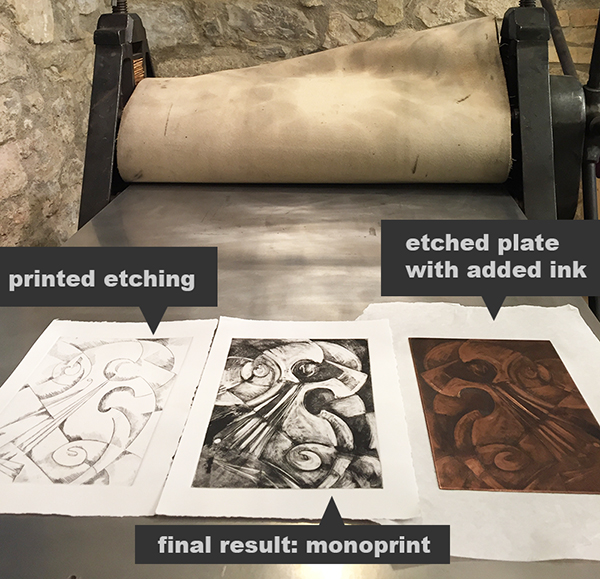 This seems a difficult technique because not only is the image reversed when printed, but while working on the plate it is hard to see what the final effect will be when the print is made.
However, if using plexiglass, you may find it rather easy to hold the plate against the light to see what the final effect will be; constantly checking while working the ink around the plate, seems the best solution.
Because monotype printing allows considerable freedom in the approach to imagery, this is considered to be a very versatile method.
The artist can decide to work positively or negatively, to use waterbased or oil based inks, and may also incorporate other materials to be printed or to use as stencils.
Working positively means that the artist will add ink onto the plate with brushes, rollers, fingers, etc.
Working negatively means that ink is removed with hands, rags, cotton swabs or anything pointed. The directness of painting directly on the plate requires skills of drawing and painting as well as a sure hand and a considerable degree of spontaneity.