Additive Method
to create unique prints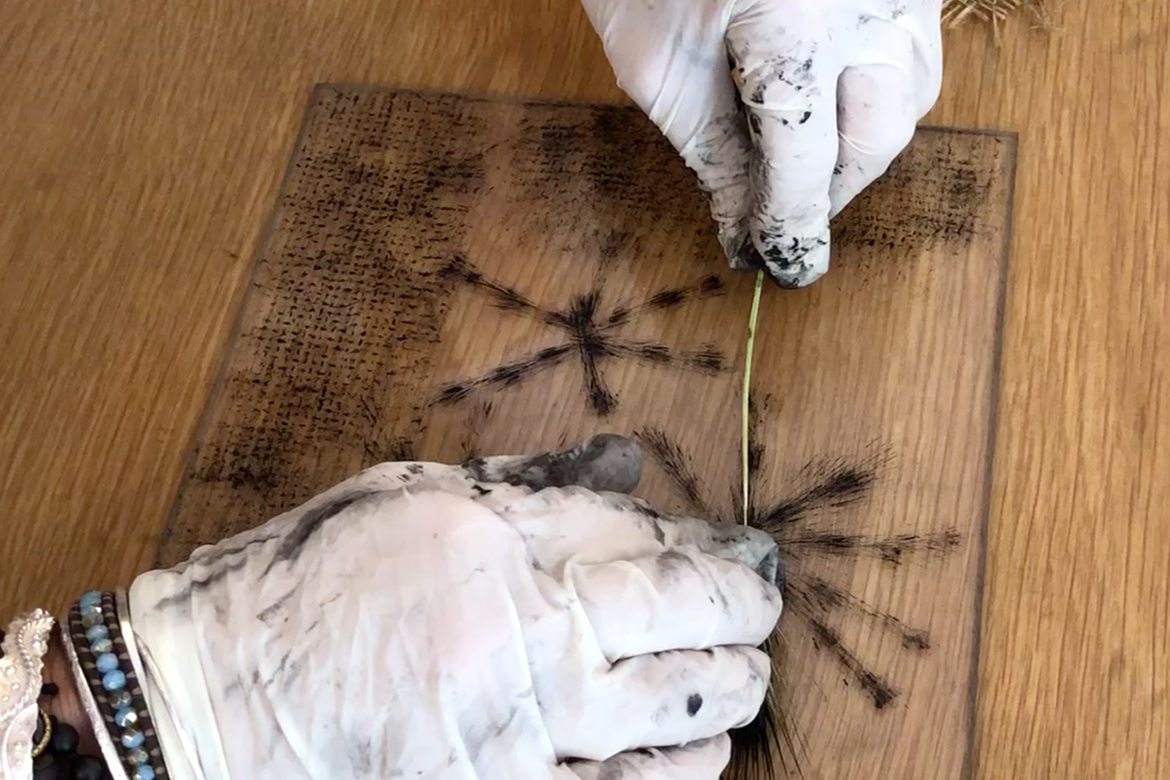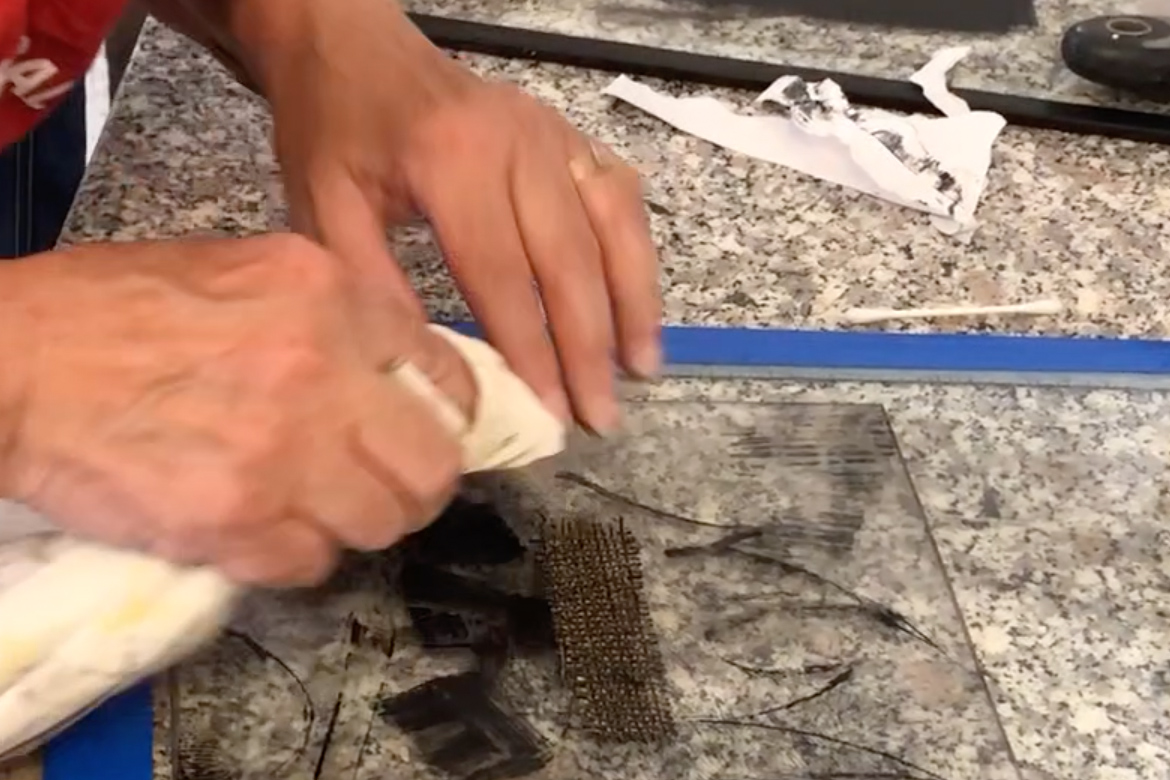 Understand the process
In this technique, you simply add ink onto plexiglass either with a paintbrush or by transferring ink from another surface such as leaves, fabric or sticks. Use etching ink or litho ink (oil paint works well too). You can paint and remove as much as you like unti you are satisfied with the result.
Once the image is formed, you can print your plate using moderate pressure on your etching press.
If you don't own a press, you can print the image by rubbing the back of the paper with a spoon. For best results, the paper must be damp.
What is special about this method: You don't need to be good at drawing: just place any image under a plexiglass plate and paint on top by tracing/following the image below.